Services
Curatorship & Criticism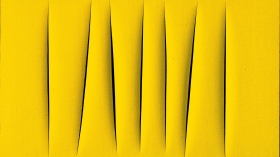 Marco Eugenio Di Giandomenico deals with the artistic direction of major cultural events, as well as curating artistic exhibitions in Italy and abroad.
Thanks to an interdisciplinary background in economics and humanities (history of art, philosophy and theology) he can provide the following services as regards the promotion of artistic and cultural initiatives:
- economic and social feasibility plans - forecast and / or final - of cultural and artistic initiatives (major events, artistic exhibitions, shows, film, television and theater productions)
- celebrities management (artists - including actors and actresses, directors, supermodels, writers, chefs - as well as personalities from the world of institutions and culture in general)
- art criticims (referring to artistic exhibition catalogs, editorial monographs, articles to be published in newspapers and / or magazines)

- curatorship & art direction
- event anchorman & chairman
- press office for artistic and cultural initiatives (press releases, advertising about the event, relations with Italian and foreign newspapers and magazines)
- digital promotion of artistic and cultural initiatives (social networks, sector blogs, etc.)
Contact us via email info@marcoeugeniodigiandomenico.com to learn about special offers and services.
Communication, Media & Entertainment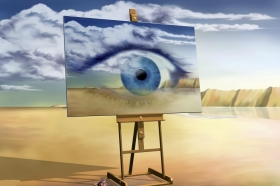 Marco Eugenio Di Giandomenico, in the field of media & entertainment, also thanks to the support of the collaboration by a large international network of professionals, is able to provide business consulting and communication services with regard to improvement, implementation and management of processes and products, taking into account and enhancing innovations, as follows:
economic and financial planning (business and marketing plan), also in a strategic key, of new media products

(films, documentaries and audiovisual in general, television programs, web platforms, on-line newspapers, etc.)

financing of multimedia productions by private equity, loans and/or grants

(drafting of specific investment plans, assistance in the preparation of administrative documentation for obtaining loans and grants, including UE grants, financial reports, etc.)

organization, management and financing of major cultural events (scientific conferences, shows, film festivals, art exhibitions, fashion and design events, etc.)

(business and marketing plans, management of executive activities and communications, sponsorships & partnerships, social reporting, etc.)

implementing new business models

(development of processes and organizational infrastructure in line with the rapid changes related to digital innovation; creation of new management systems that include contracts, rights and royalties; automation of existing systems with the aim of increasing their speed and reducing the risks of contractual violations; improvement of the data management process to support new business models and guide decision-making; etc.);

expense reduction

(cost control initiatives to increase the value of the company; adoption and transition to outsourcing, co-sourcing and / or shared services; cost forecasting and planning in order to increase efficiency; etc.)
Contact us via email info@marcoeugeniodigiandomenico.com to learn about special offers and services .