Events
09.06.2017 - Film Premiere EXPEDITION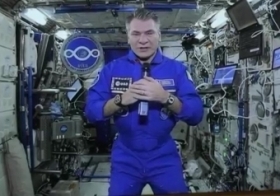 On the occasion of the 74th Venice Film Festival, at the Venice Lido from August 30th to September 9th 2017, the Veneto Region hosted Wednesday, September 6th, 2017 at 5.15 pm at its space set up at the Hotel Excelsior of the Lido the preview presentation of the Docufilm "Expedition" directed by Alessandra Bonavina on the space mission Expedition 52 and 53 currently underway and that sees among the crew members also the Italian astronaut Paolo Nespoli.
The Docufilm, produced by Omnia Gold Studios Production, has the support of the Italian Space Agency and the European Space Agency, in collaboration with NASA and is sponsored by the Veneto Region. Marco Eugenio Di Giandomenico coordinated the aspects of artistic sustainability of the film.
https://www.asi.it/it/news/vita-presentato-expedition
07.27.2017 - MUSE-X by Giuseppe Piccione - Catalog Launch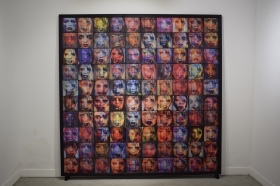 On July 27, 2017, Marco Eugenio Di Giandomenico gives a lecture in catalog presentation of exhibit MUSE-X by Giuseppe Piccione event, organized by KoART Gallery in Catania.

CS Mostra CT G.Piccione
[346 Kb]
07.24.2017 - Opening Exhibit CARLO CALDARA TRUE STORY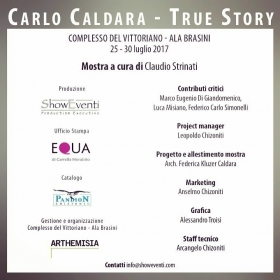 Exhibit Opening of CARLO CALDARA TRUE STORY from July 24 to July 30, 2017, organized by the Show Eventi of L. Chizoniti, Complesso del Vittoriano, Rome, July 24, 2017.
Marco Eugenio Di Giandomenico gives a lecture as sustainable art critic.
TONINO ACCOLLA 2017 Award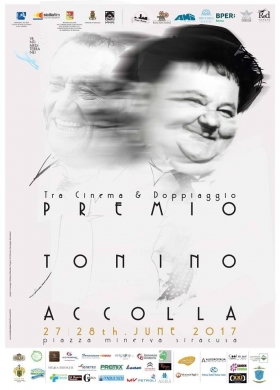 27th and 28th June 2017 - Marco Eugenio Di Giandomenico attends the TONINO ACCOLLA 2017 Award directed by Giuseppe Mandalari in Siracusa at the central square of Ortigia Island.
The purpose of TONINO ACCOLLA Award (project manager: Stefania Altavilla) is to enhance the figure of the dubber, often represented by a "voice in the shadow", which is known only at the time of his death.
Marco Eugenio Di Giandomenico is a guest of honor of the awards ceremony and is part of the technical jury that rewards the best dubber students among those nominated by Fono Roma.
The technical jury is chairman of Claudio Sorrentino and is composed of Massimo Corvo, Emanuela Rossi, Christian Iansante, Franco Mirra, Lucia Sardo, Adriano Pintaldi and Marco Eugenio Di Giandomenico.
The direction of live dubbing is curated by Lorenzo Accolla.
Actress and conductor Vanessa Galipoli also participates in the awards ceremony.
https://www.facebook.com/events/289026544878130/
https://www.facebook.com/marcoeugeniodigiandomenico/
http://arcasiracusa.weebly.com/arca-siracusa-2750-blog/siracusa-ricorda-alberto-sordi-doppiatore-al-premio-tonino-accolla

TONINO ACCOLLA Award PR
[110 Kb]
05.18.2017 - Lecture at the ODCEC in Milan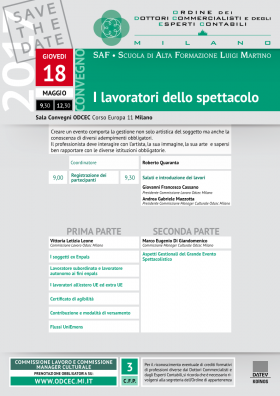 "Aspetti Gestionali del Grande Evento Spettacolistico", lecture held by Marco Eugenio Di Giandomenico in "I lavoratori dello spettacolo" event, organized by the Ordine dei Dottori Commercialisti e degli Esperti Contabili (ODCEC) in Milan, "Lavoro" and "Manager Culturale" committees, Sala Convegni ODCEC Corso Europa 11, Milan, May 18, 2017.